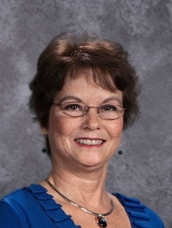 Bobbie J. Palmer
Media Specialist
(615) 890-6004
palmerb@rcs.k12.tn.us
The Holloway High Media Center is open Monday through Friday, 8:00 a.m. - 4:00 p.m.
Mission Statement
To support and enhance the curriculum, and create a community of students who are information literate, lifelong learners, and avid readers.
I believe that all students can learn at a high level.
The Library Media Center would like to thank Lisa Reid for the generous donation of art supplies, puzzles, and books. We would also like to thank Lis Couser for her book donation.
The Printed Word Book Club saw the movie
The hate u give
 recently. It was
emotionally
intense. It deviated from the book somewhat and left out one of the characters, but overall it was well done and is very thought provoking.
The Printed Word Book Club recently helped out with a Habitat for Humanity build here in Murfreesboro.
The pictures above show "weeded books" and ornaments students painted to reflect the winter break in the Library Media Center.
I just finished reading "The hate u give" by Angela Thomas, and feel that everyone should read it. Racism and police brutality have become hot topics that are heavily debated, and that is the focus of the book. Thomas tells the story from the perspective of a young black girl that witnesses her childhood friend shot by a policeman. The writer's style puts you there with graphic details, and helps you to understand what it is like to be black and living in a poor neighborhood.