Administration
Principal Sumatra Drayton
Hello and welcome to Holloway High! I have been the school principal since June 2012. I took a long and winding road to this position. I began my career as a Respiratory Therapist and earned an Associates of Science degree from Highland Park Community College in Michigan. My mother picked my first profession and because of that 2 year degree I have never been unemployed or under employed. I am a strong believer in the importance of education  with an emphasis in career pathways. Because of this trade skill I was able to return to school and earn several more degrees and certifications. I  taught students at Tennessee State University for 13 years, as well as Lavergne High for 10 years. I served as Assistant Principal at Christiana Middle before becoming the principal of The Holloway High. I am married to my best friend and have 3 children, 7 grand kids and Indy, our fur baby . I look forward to every new school year just like the first!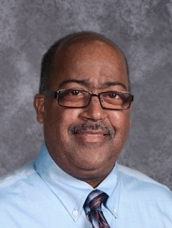 Assistant Principal Fred Campbell
Greetings and welcome to Holloway High! I have been the assistant principal since July 2012. I believe all students can learn and be successful when equipped with the skills to do so. This is a second career for me as I was in the hospitality industry for 17 years prior to becoming an educator. I taught for five years at Lavergne Middle School before being blessed to serve the students and community here at Holloway. I will strive each day to ensure students are curious, challenged and feel safe in a fun learning environment. With the assistance of teachers, parents, and community stakeholders we will accomplish our mission "to graduate productive citizens with the potential to pursue their desired career path".